Resources: Knowledge and Insights
Webinars
Learn more about the latest innovations in brain CT and MR perfusion imaging
On-Demand Webinar
Rethinking Perfusion Imaging for Oncology Assessment in Brain
Join us for this on-demand webinar led by one of the leading experts in advanced perfusion imaging, Professor Kim Mouridse to learn more about capillary dysfunction and its role in a range of neurological disorders.
Publications
Learn more about our research and how our achievements in neuroimaging have been implemented within our solutions for brain CT and MRI analysis.
Perfusion, Oncology
Cercare Perfusion: A Novel Approach to Perfusion Imaging Technology for Oncology Assessment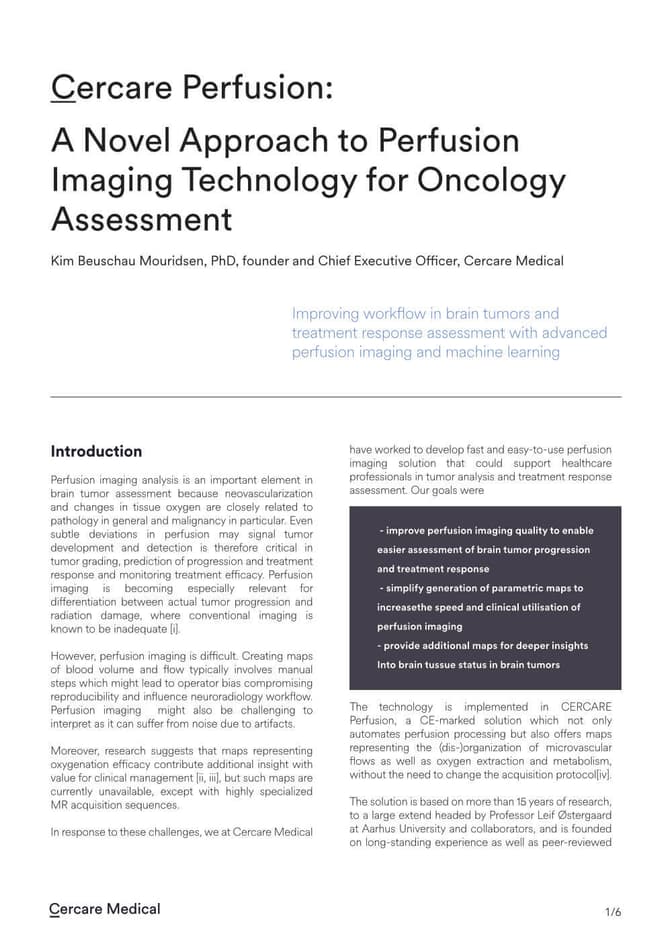 Cercare Perfusion Reveals Microvascular Changes in COVID-19

Clinical Use Case from Karolinska Institutet

Learn more

Added value of advanced perfusion parameters in Moyamoya patients

Clinical Use Case from Uppsala University Hospital

Learn more
Stay informed
Subscribe for our monthly newsletter, Cercare Bulletin, to stay informed on our latest research, webinars, and publications.