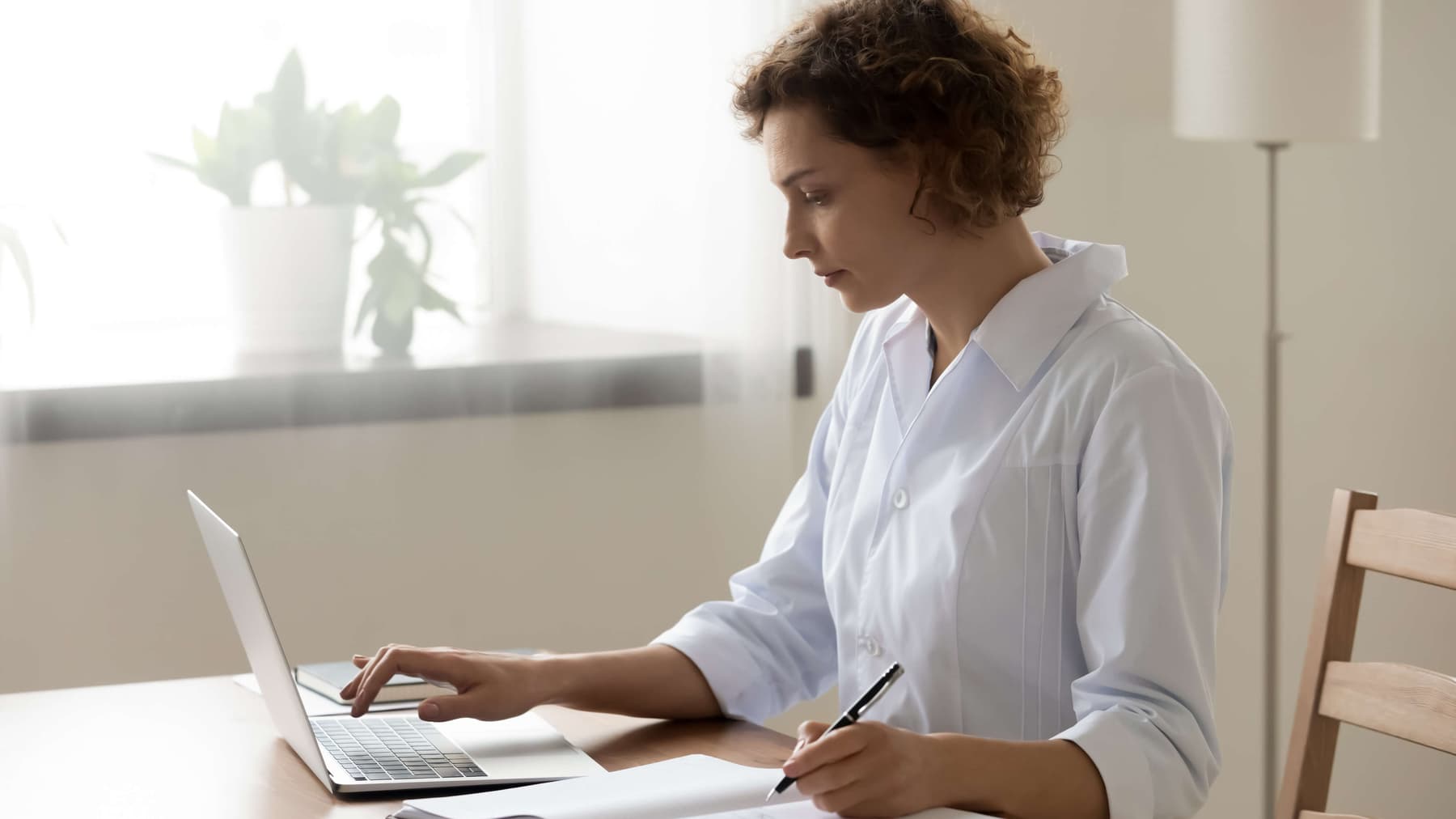 Get the broader picture with advanced perfusion biomarkers
Cercare Medical gives you the ability to see beyond traditional perfusion. Packaged within a versatile, easy-to-use zero-click solution, our unique patented biomarkers provide unprecedented insights into brain tissue oxygenation.
Get in touch
Early detection
Catch early signs of brain disease
With easy-to-read parametric maps, Cercare Medical biomarkers have already been able to show the early signs of Alzheimer's dementia before it could be seen on traditional perfusion imaging.*

*Eskildsen SF, Gyldensted L, Nagenthiraja K, et al. Increased cortical capillary transit time heterogeneity in Alzheimer's disease: a DSC-MRI perfusion study. Neurobiol Aging. 2017;50:107-118. doi:10.1016/j.neurobiolaging.2016.11.004
Accurate prognosis
Predict disease progression
CTH in combination with CBV has already shown to improve the accuracy of tumor grading.*

*Tietze A, Mouridsen K, Lassen-Ramshad Y, stergaard L. Perfusion MRI derived indices of microvascular shunting and flow control correlate with tumor grade and outcome in patients with cerebral glioma. PLoS One. 2015;10(4):e0123044. doi:10.1371/journal.pone.0123044
In-depth assessment
Assess treatment response and treat with confidence
Our biomarkers incorporate capillary transit time heterogeneity, providing you with a unique opportunity to gain deeper insights into brain tissue viability for fast and confident assessment.*

*Bonekamp D, Mouridsen K, Radbruch A, et al. Assessment of tumor oxygenation and its impact on treatment response in bevacizumab-treated recurrent glioblastoma. J Cereb Blood Flow Metab. 2017;37(2):485-494. doi:10.1177/0271678X16630322
It is fundamentally improved and unique perfusion insight
Whether you need deeper insights for your clinical practice or plan a new study, our biomarkers could provide you the missing piece.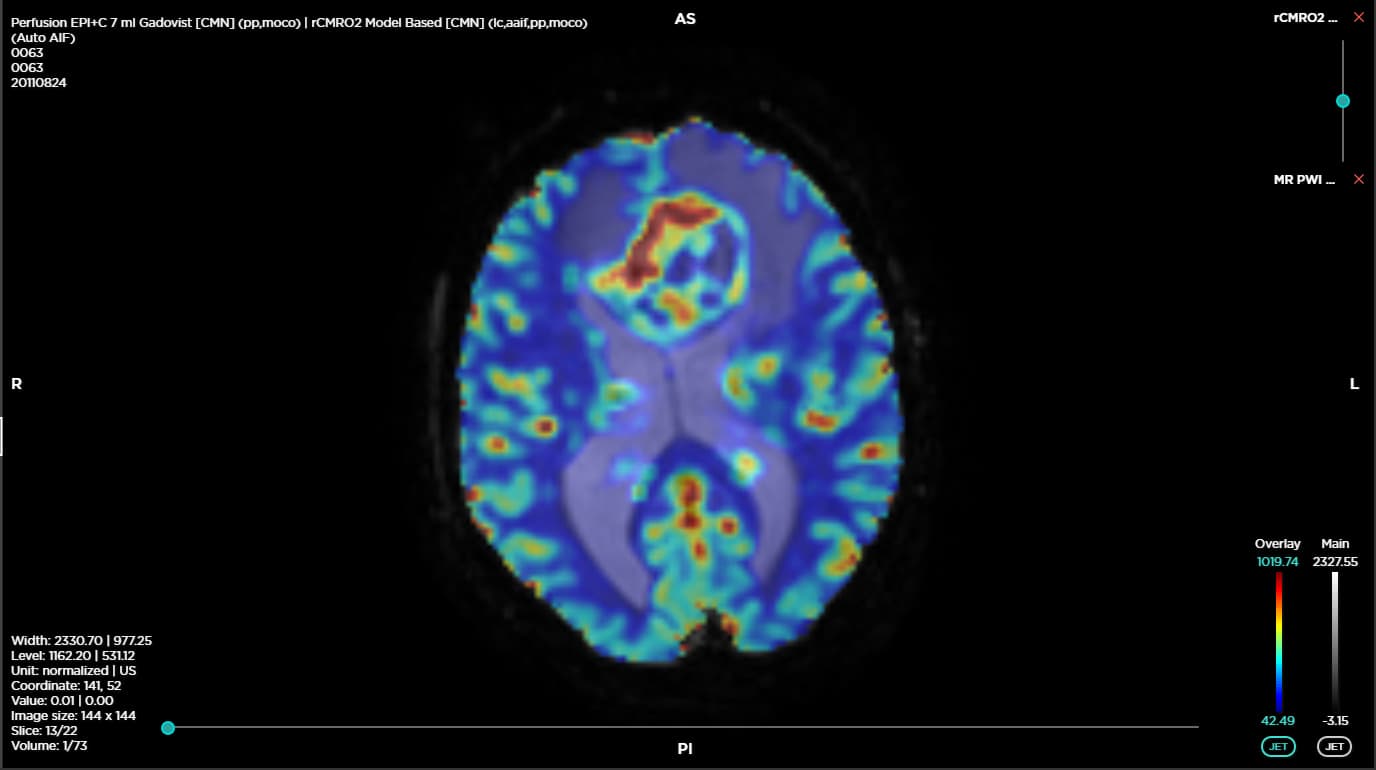 CMRO2
The cerebral metabolic rate oxygen rate (CMRO2) is the biomarker for oxygen consumption. It represents the metabolic rate of oxygen in the brain's microcapillary bed.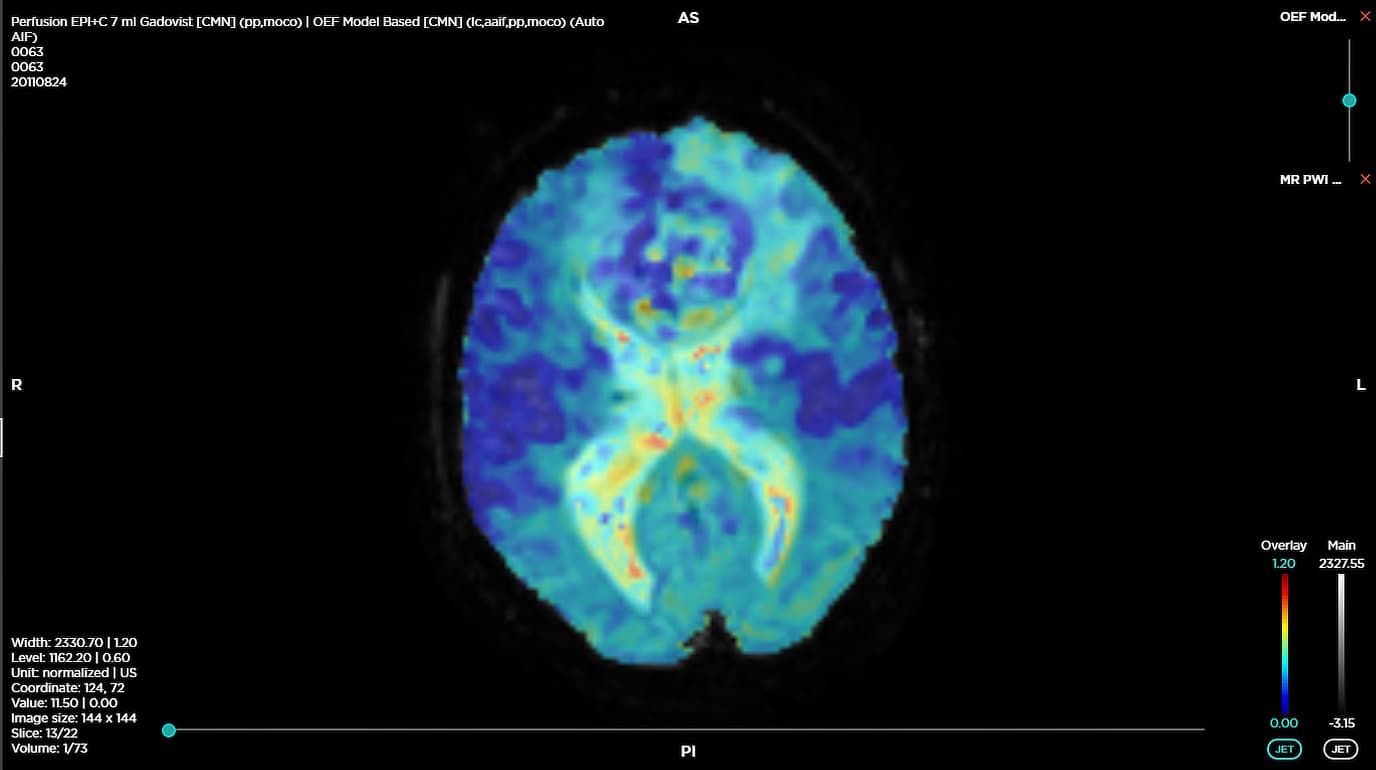 OEF
Oxygen extraction fraction (OEF) is the ratio of blood oxygen that a tissue takes from the blood flow to maintain function and morphological integrity. OEF reflects the efficiency of oxygen utilisation by the tissue.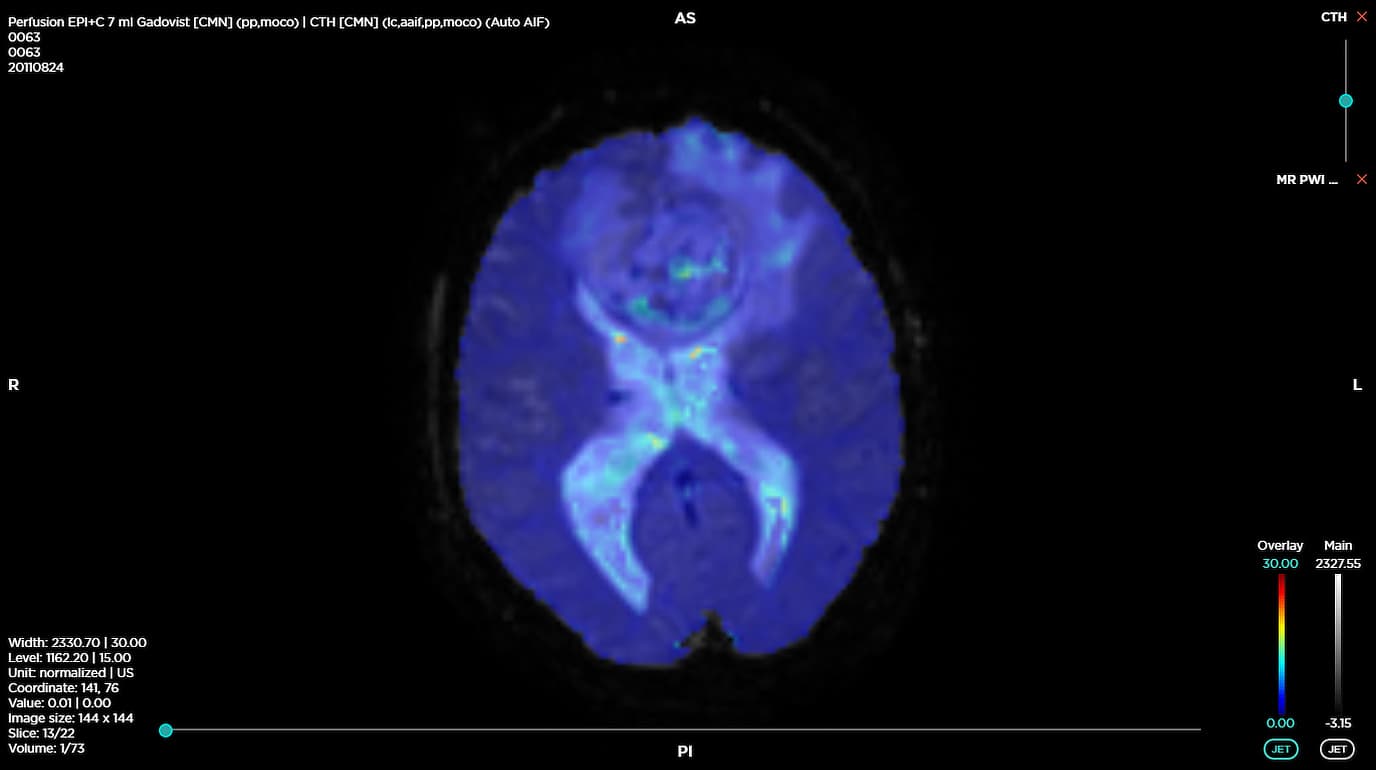 CTH
Capillary transit time heterogeneity (CTH) measures how heterogeneous the flow is in a certain pixel. The more changes to the microvasculature, the more damage to the brain tissue.
On-Demand Webinar
AI-Driven Analysis of Advanced Imaging Biomarkers for In-Depth Brain Tumor Assessment
Watch this webinar to see an example of how our unique biomarkers can provide additional insights for assessment of brain tumors.
Sign up
Reach out to us
We will connect you with our experts in perfusion imaging who will give you a deeper introduction to our perfusion biomarkers and how they can benefit you and your work.