Cercare Stroke
Cercare Stroke is a stroke imaging solution for brain CT and MRI that supports you at any stage of your assessment using a patient-specific model.
It generates high-quality parametric maps using data on tissue oxygenation to provide accurate identification of suspected stroke lesions. Together with volumetric data on infarcted and hypoperfused tissue, it enables reliable and fast assessment. It is precision that helps you act with confidence.
Regulatory Status
CE-Marked

Cercare Stroke is CE marked. Cercare Stroke consists of Cercare medical Neurosuite and four modules - Capillary Function, Virtual Expert, LVO detection and ICH detection. All are CE-marked according to the European Medical Device Directive 93/42/EEC.
FDA not cleared

Cercare Stroke is not FDA cleared, for research use only.
AI that really matters.
Stroke workflows might differ, we support you at each stage of your assessment.
Highly advanced. Yet simple
Built to support you
Cercare Stroke is an advanced stroke imaging solution built to help you assess brain tissue viability. While providing key parametric maps necessary for optimal treatment selection, its technology makes it easy to use with everything you need at your fingertips.
Fast workflow. Full efficiency
Built to save time
Time is critical for stroke patients. Cercare Stroke is built to help you assess stroke fast. AI-powered technology with a zero-click approach allows you to focus on what is most important - image interpretation.
Proven technology. Flexible setup
Built to make it simpler
Cercare Stroke generates both CT and MRI parametric maps so you can act with confidence, no matter the circumstances.
Integration that fits your needs
Cercare Stroke can be integrated into your clinical workflow through your PACS or your viewer. Decision-making is complex. We've made integration as simple as it can be.
AI that looks deeper – and is honest when it can't see
The outputs from AI-powered solutions are only as good as the input data is. To train our networks, in addition to traditional perfusion maps, we use unique biomarkers of oxygen extraction and metabolism together with the data on capillary transit time heterogeneity. But when this information is still not enough, Cercare Stroke will let you know so you can be confident in what you see.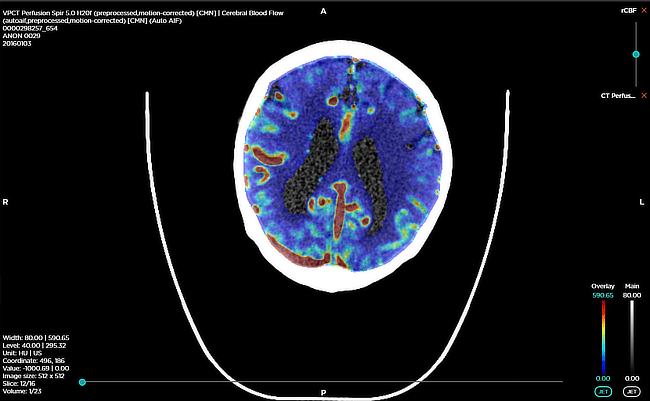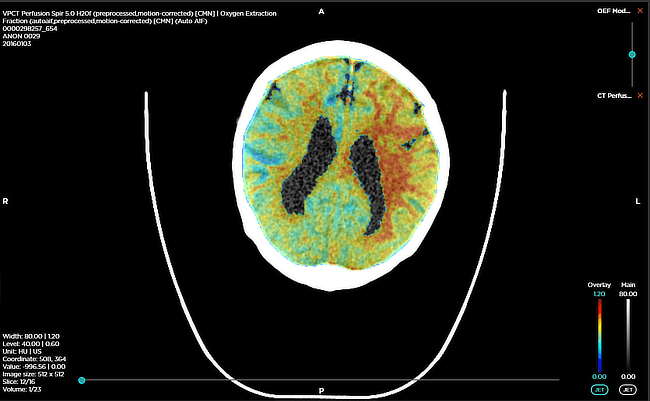 Oxygen Extraction Fraction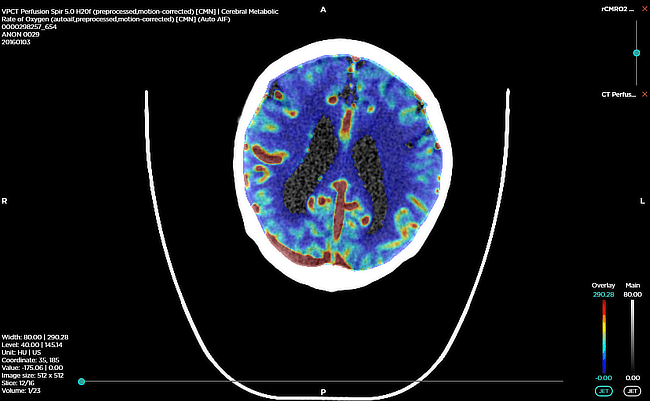 Cerebral Metabolic Rate of Oxygen
On-Demand Webinar
NB! Details may apply to your specific region. Contact us for more information on availability and features in your country.
AI-Driven Decision Support in Ischemic Stroke Assessment

Learn about our AI-powered technology and how we use additional data on brain tissue oxygenation to provide you with parametric maps to make confident stroke assessment.
Sign up
Discover our other solutions