Resources: Knowledge and Insights
Webinars
Learn more about the latest innovations in brain CT and MR perfusion imaging
Publications
Learn more about our research and how our achievements in neuroimaging have been implemented within our solutions for brain CT and MRI analysis.
Perfusion, Oncology
Cercare Perfusion: A Novel Approach to Perfusion Imaging Technology for Oncology Assessment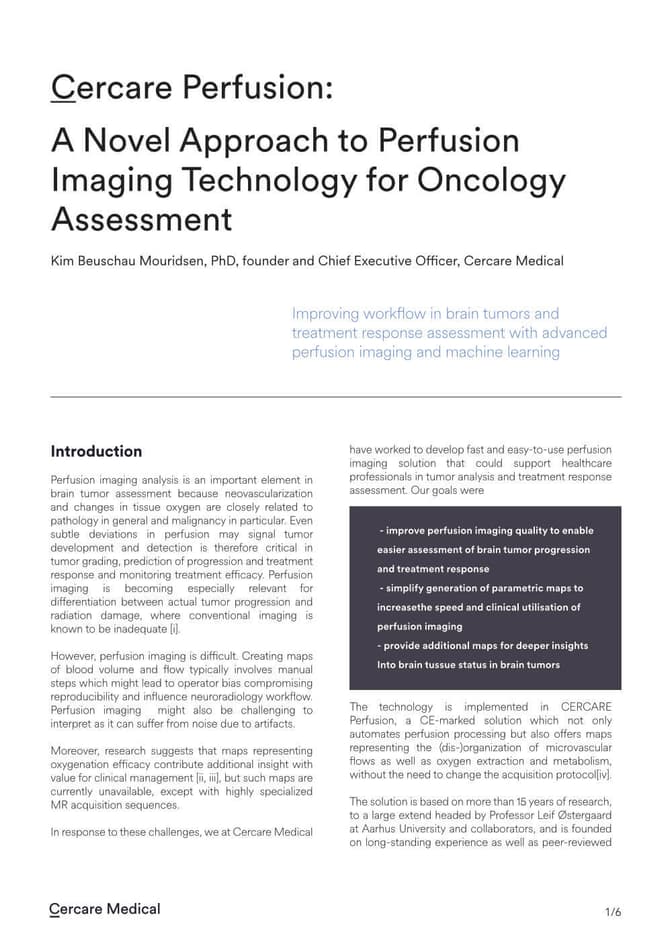 Prediction of Tissue Outcome and Assessment of Treatment Effect in Acute Ischemic Stroke Using Deep Learning

Learn more

Biased visualization of hypoperfused tissue by computed tomography due to short imaging duration: improved classification by image down-sampling and vascular models.

Learn more
Cercare Perfusion Reveals Microvascular Changes in COVID-19

Clinical Use Case from Karolinska Institutet

Learn more

Added value of advanced perfusion parameters in Moyamoya patients

Clinical Use Case from Uppsala University Hospital

Learn more
Stay informed
Subscribe for our monthly newsletter, Cercare Bulletin, to stay informed on our latest research, webinars, and publications.