Perfusion (r)evolution.
"When the current use of Perfusion imaging hasn't evolved since the 90's, we deliver to clinical routine 25 years of research, publications & (r)evolutions of Perfusion Imaging."
Unique Perfusion Imaging (r)evolution.
Cercare Perfusion uniquely provides maps reflecting oxygen availability, in addition to blood flow and volume

Our patented Biomarkers allow a more detailed assessment of tissue pathology and therefore optimized patient management for a variety of indications, such as Stroke, Oncology, Alzheimer, Dementia, Neoplasia, COVID-19…

Cercare Perfusion uses AI for the stroke lesion detection module, which segments the hypoperfusion and core regions of acute ischemic stroke.

CTH (Capillary Transit Heterogeneity), OEF ( Oxygen Extraction Fraction), and CMRO2 (Cerebral Rate Of O2): Inspect microvascular conditions to elaborate the final interpretation and match with clinical symptoms.

Change Nothing, Get More.
Gain time and High-level expertise in perfusion imaging for precise, fast, and reliable care without any change in your workflow.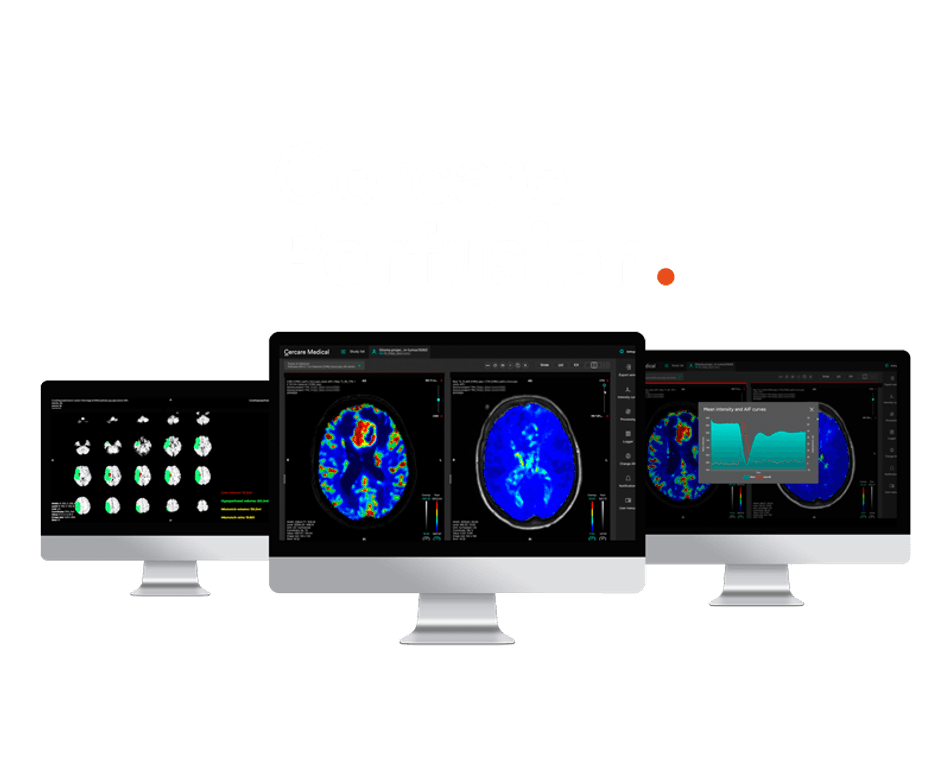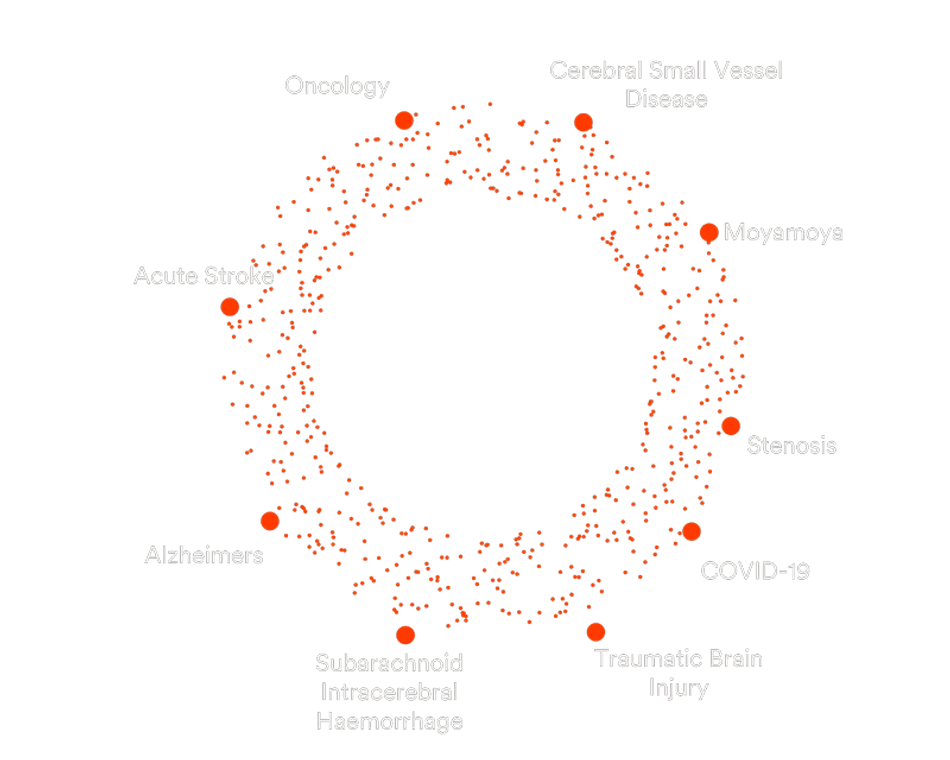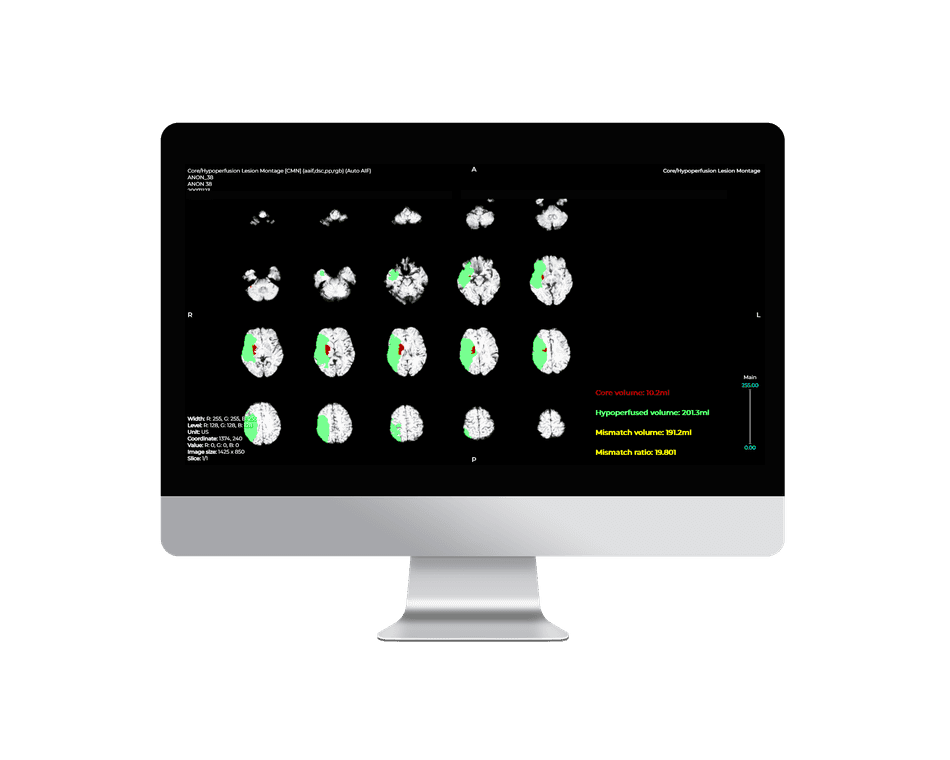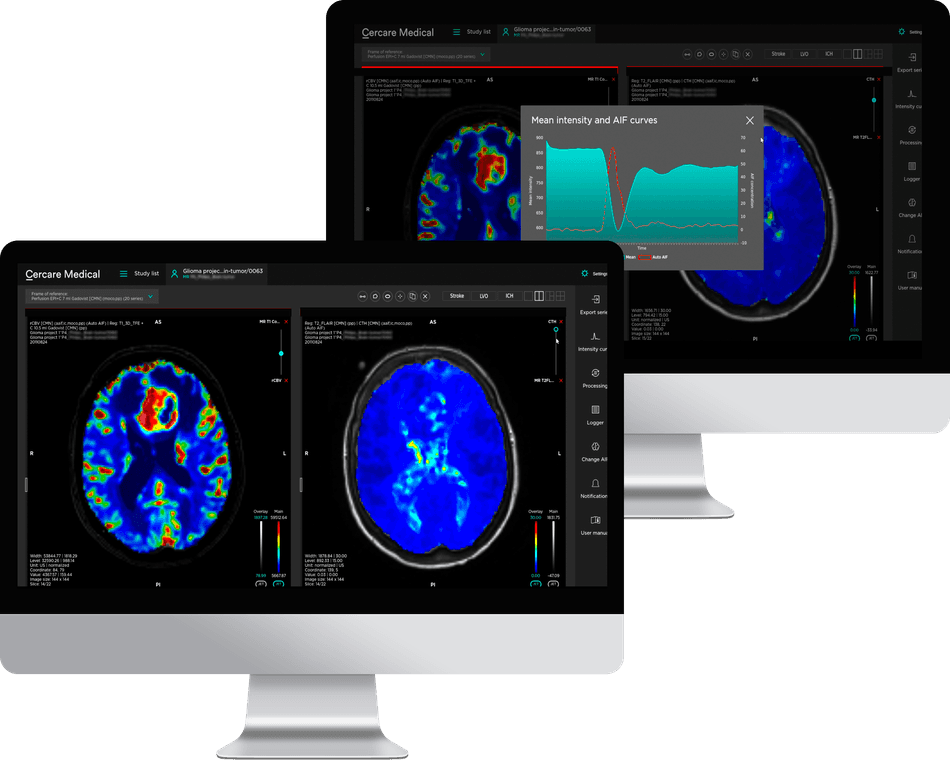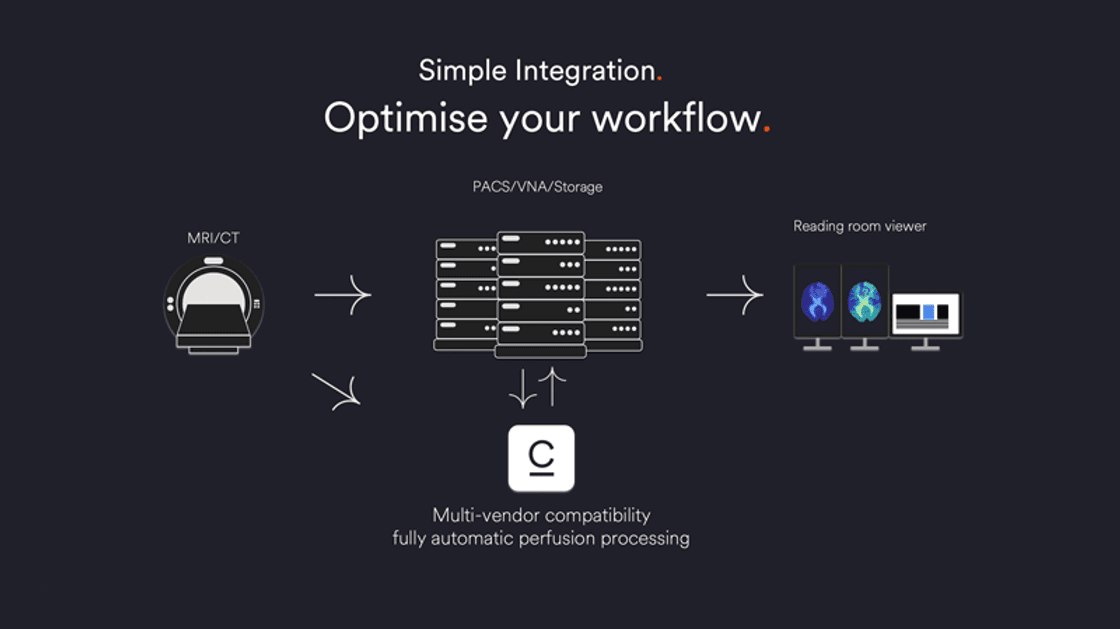 Perfusion Imaging MR&CT
Fully-automated and multi-vendor compatible software solution.
Users of Cercare Perfusion.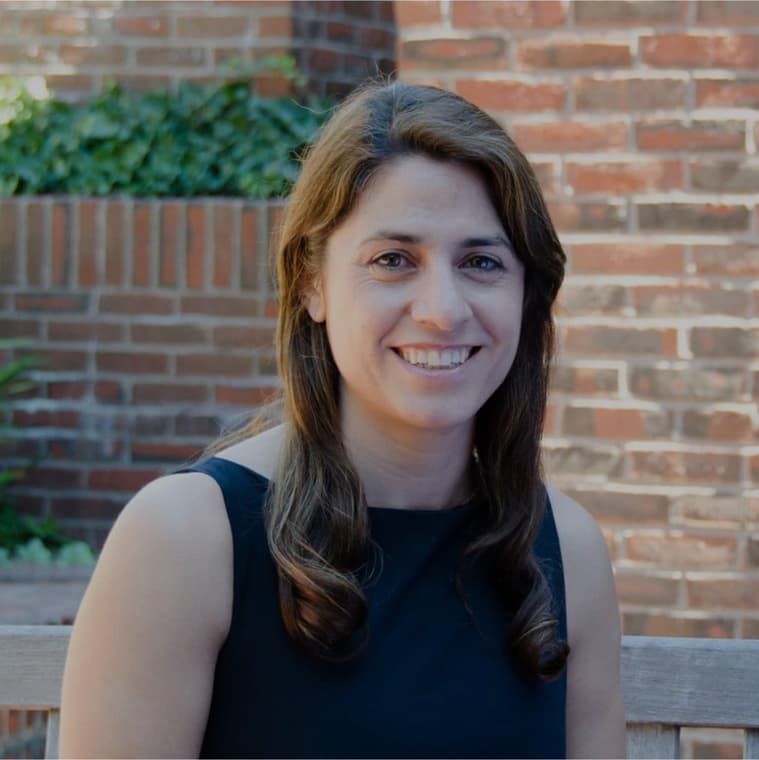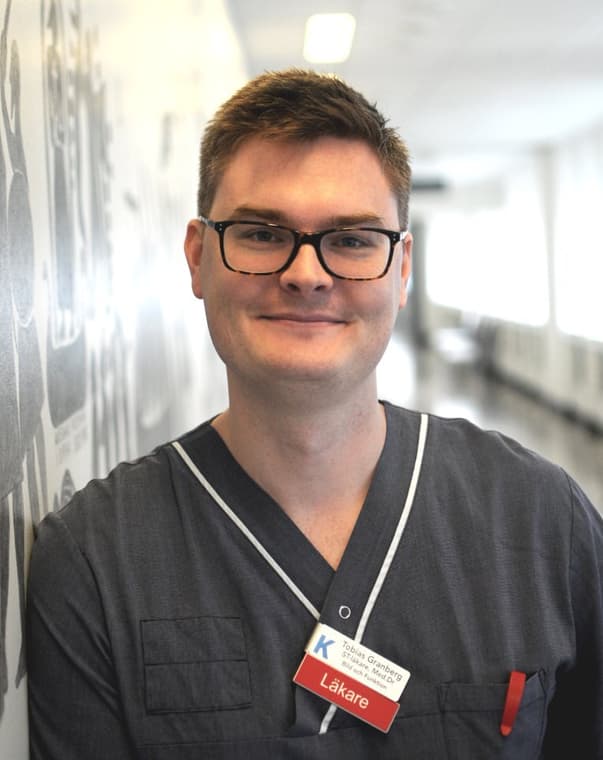 Associate Professor of Nuclear Medicine & Molecular Imaging at University of Groningen
Perfusion MRI derived indices of microvascular shunting and flow control correlate with tumor grade and outcome in patients with cerebral glioma

Learn more

Prediction of Tissue Outcome and Assessment of Treatment Effect in Acute Ischemic Stroke Using Deep Learning

Learn more

Biased visualization of hypoperfused tissue by computed tomography due to short imaging duration: improved classification by image down-sampling and vascular models.

Learn more
Take part in Perfusion (r)evolution!